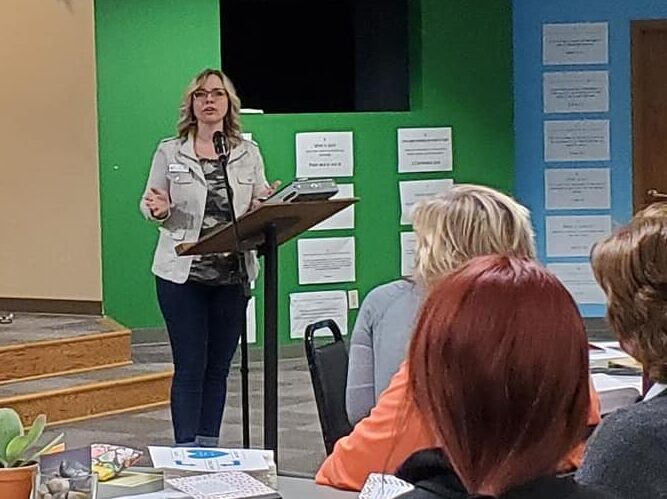 Amy Jo is able to teach on various faith-related topics. She has the unique ability to engage with groups of any size, big or small. Her passion for inspiring and uplifting women is infectious.
A great motivator and lovely speaker to our group of ladies. We laughed and cried…you could sense the Spirit of the Lord during our weekend retreat…an inspirational resource for our women.
Amy Jo blessed our women's gathering by sharing her story and how God has been faithful every step of the way. Her transparency about all she's been through allowed women to connect and pointed us to the truth of what we are walking through. I appreciated Amy Jo's prayerful, Spirit-led approach to curating a presentation that would fit well for our group.
Kirksville Women's Connection | Family Life Center 100 W Mary Street, Kirksville, MO
Keokuk Tri-State Women's Connection | United Presbyterian Church 102 Main Street, Keokuk, IA
Community Reformed Church | 747 N. 12th Street, Clinton, IA 52732
Sioux Falls Christian Women's Connection | Best Western Plus, 3200 W. Maple St., Sioux Falls, SD
Lennox Area Christian Women's Connection | Ebenezer Presbyterian Church Social Hall, 305 W. 1st Street, Lennox, SD
No event found!
- no upcoming events -
Let's schedule something soon!