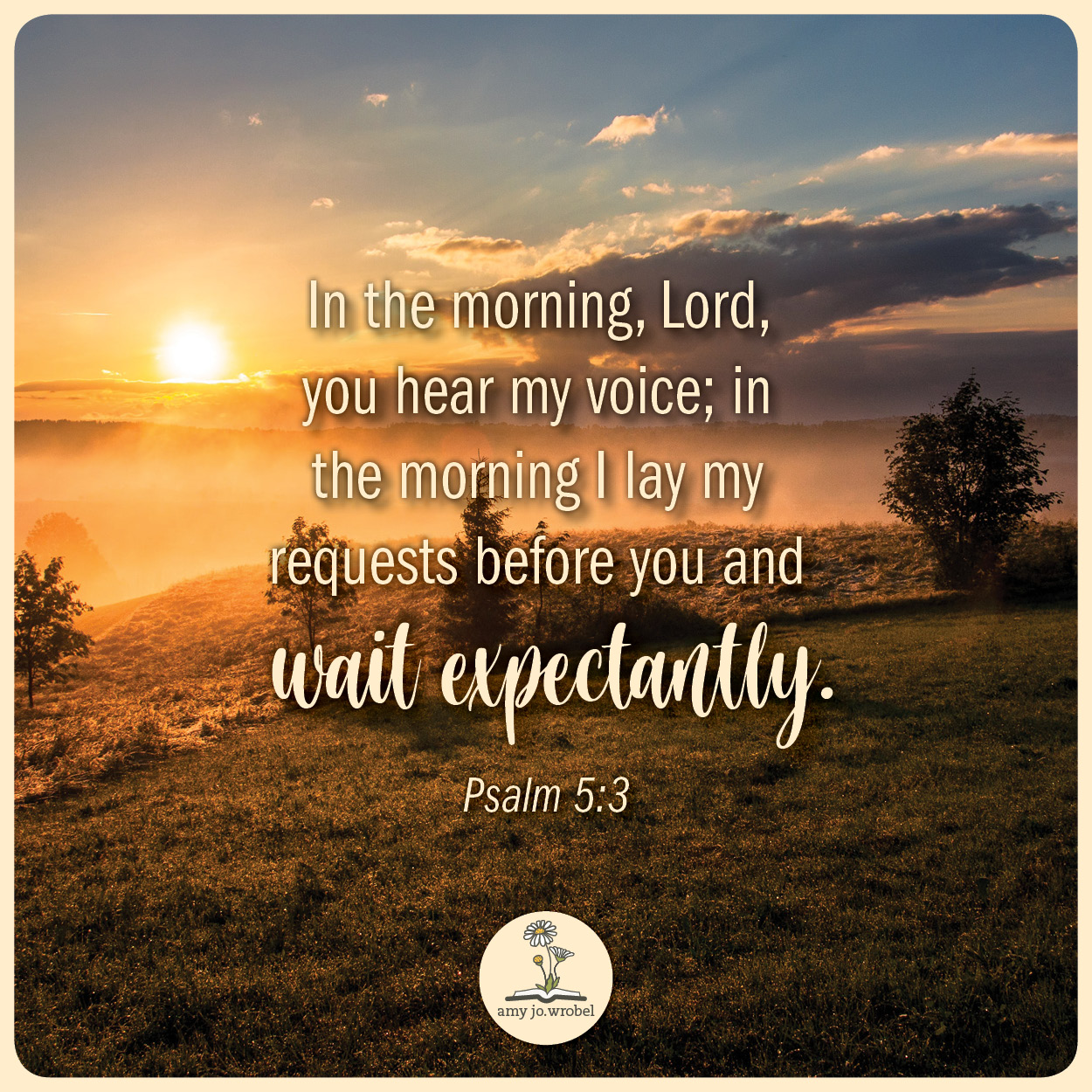 I love sitting on my front porch with a coffee in one hand, and my Bible opened on my lap. Although the birds are singing, a quiet hush transcends the normal rushed sounds of a busy city. Dew sparkles on the grass like tiny little diamonds. The air is a mixture of fresh cleanness and scents of nearby flowers and bushes. Dawn spreads across the horizon as the sun begins to peek through the heavy blanket of darkness. I settle into my chair for my morning time with God.
The one resolution that I rarely miss is my morning time with God. My whole day seems to fall apart when I don't spend quality time with Him in reading His word, spending time talking with Him, and then sitting in the stillness waiting for Him to talk to me. Frequently, I spend time in intercessory prayers on behalf of family and friends. It's a sweet time of fellowship.
Thinking about those early mornings with God, I'm reminded of one of my favorite hymns "In the Garden". Let me end with the 2nd verse: "He speaks and the sound of His voice is so sweet the birds hush their singing; And the melody that He gave to me within my heart is ringing. And He walks with me and He talks with me. And He tells me I am His own. And the joy we share as we tarry there, none other has ever known."
How do you begin your day? Do you rush into it without pausing to spend time with God? Set your alarm a little earlier and challenge yourself to start your day by laying your requests before the Lord.